Consent Based Social Security Number Verification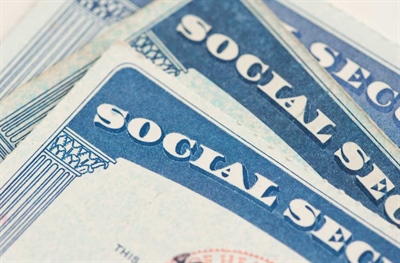 One of the best methods for validating personal identifiers.
Consent-based social security number verification (CBSV) is one of the best methods for validating personal identifiers. CBSV is a fee and consent-based validation service that is administered through the Social Security Administration (SSA). Typically, this verification is used by companies that provide banking and mortgage services, process credit checks, provide background checks, satisfy licensing requirements, and other similar services.
This method is valid for all legitimate business verification purposes, including pre-employment, and is a premier compliance component for internal, state, and federal requirements. So long as all identifiers of the applicant or social security number holder are input correctly, CBSV returns accurate results and can mitigate fraud and identity theft.
Features of CBSV
CBSV provides real-time validation of an individual's name, social security number, date of birth, and death indicator as they are matched directly to the official government source records of the SSA Master File and Death Index.
This service can be used in any market segment for companies to match identifiers of their applicants, clients, customers, tenants, and more. It is also used for business purposes such as mortgage, auto, and personal loan originations, depository accounts, permits, insurance, and fraud investigations. CBSV is also used as a pre-employment and post-hire SSN validation.
CBSV requests are returned with a "yes" or "no" verification code that indicates whether the submission is complete match or does not match official SSA records. The results obtained do not confirm or authenticate proof of identity, nor do they verify identity, citizenship, or employment eligibility. This service does not interface with the Department of Homeland Security (DHS) verification system or satisfy the DHS's I-9 requirements.
Offering CBSV
CBSV is a service that is only available to companies enrolled in the Social Security Administration's CBSV program. In order to offer CBSV as a company, you must either enroll directly in the CBSV program or offer the verification through an enrolled and SSA approved company.
Enroll Directly in the Social Security Administration's CBSV Program
Below follows a detailed set of steps for enrolling your company in the SSA's CBSV program.
Possess an Employer Identification Number (EIN).

Submit CBSV Enrollment application and pay a non-refundable enrollment fee of $5,000. Link to the CBSV Enrollment Application link:

https://www.ssa.gov/cbsv/enrollment.html#enroll

Sign a User Agreement with the SSA concerning the use of CBSV.

Make an advance payment for the full annual or quarterly cost of the estimated number of validations expected to be submitted for the SSA's fiscal year (October 1 – September 30). You will then "draw down: deposited funds from this escrow account as you submit verification requests. You can calculate your an estimate of how much this will cost you as your estimated annual volume of requests multiplied by $1.40 per request (current SSA fee, effective October 1, 2015).

Submission methods: Web Service or Online Verification Service.

Payments by check should be made out to the Social Security Administration or you can complete the Credit Card Payment Form at

https://www.ssa.gov/cbsv/docs/creditcardform.pdf

.




Mail your check, along with the completed application to:




ATTN: CBSV/Social Security Administration




6401 Security Boulevard




P.O. Box 17042




Baltimore, MD 21235

Email your completed application to

ssa.cbsv@ssa.gov

.

The vetting process may take six months or more.

If desired, you can plan and complete an optional web service for the SSA Master File, which is approximately $200,000 per SSA estimate. This way, the company can choose to submit real-time individual requests via the SSA website.

Following approval, you must obtain a valid, signed consent from the applicant or SSN holder on Form SSA-89. You must also develop a plan to safeguard and store signed SSA-89 forms for seven years. The estimated cost per company to store consent forms is $300.

Have a failsafe contingency plan for the storage and security of the SSA-89 documents.

Secure CBSV User IDs and Passwords for your employees and authorized users.

An annual audit will be conducted by an independent certified public accountant (CPA) provided by the SSA. The cost of the audit is included in the CBSV transaction fee.





Further information can be found at

http://www.ssa.gov/cbsv/
To use a CBSV enrolled company, your company will be required to:
Sign with a CBSV enrolled company.

Obtain a valid, signed consent from the applicant/SSN holder on the CBSV Form SSA-89.

Following the transaction, destroy or store the signed SSA-89 to comply with SSA Audit requirements. Per SSA regulations, the SSA-89 form is stored by the enrolled company for seven years. If your company/CRA chooses to print out or save the forms electronically, then you must comply with SSA storage requirements.