New FCRA Notice Requirements Effective Immediately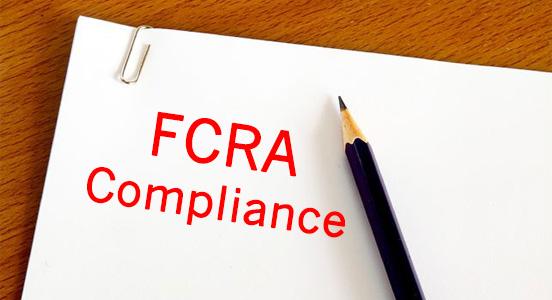 Effective immediately, any employer utilizing a third-party consumer reporting agency to perform background checks on employees or job applicants must make their background paperwork compliant under the new requirements of the Fair Credit Reporting Act (FCRA). These background checks, also known as consumer reports, must have the updated and revised "Summary Rights Under the Fair Credit Reporting Act" forms, which are available here.
The revised form provides individuals with information regarding their right to fraud alert notifications and security freezes on credit reports. The newest version was created to remain consistent with the FCRA's most recent amendments. This is just one of many technical requirements faced by consumer reporting agencies and employers if they hope to lawfully perform employee background checks.
In addition to appropriate disclosure requirements, applicants or employees must provide authorization for the consumer report to be performed. Current regulations also require that certain notices be given before an applicant or employee faces any adverse action based on information contained within the consumer report. A technical FCRA violation can result in a class action lawsuit, so full compliance is essential.
Some of the most important aspects of new FCRA notice requirements relate to applicants and employees receiving the "Summary of Your Rights Under the Fair Credit Reporting Act" form. The form need only be provided on certain occasions, but the following instances are two of the most common.
Prior to adverse action: The form must be provided prior to adverse actions that are based on information contained within the consumer report.
Prior to "investigative consumer reports": Forms must also be provided if information is to be requested regarding personal interviews that were undertaken by a consumer reporting agency.
The new requirements were added to the updated form in September 2018. Consumer reporting agencies and employers are required to begin using the revised form immediately. Conversely, the old forms may continue to be used temporarily as long as a separate page containing updated security freeze information is provided during the transmittal.
These new requirements come from the federal level. It's important that employers recognize that the states they do business in might have additional requirements.