Long Term Care Workers In Georgia Expected To Require More Intensive Background Screening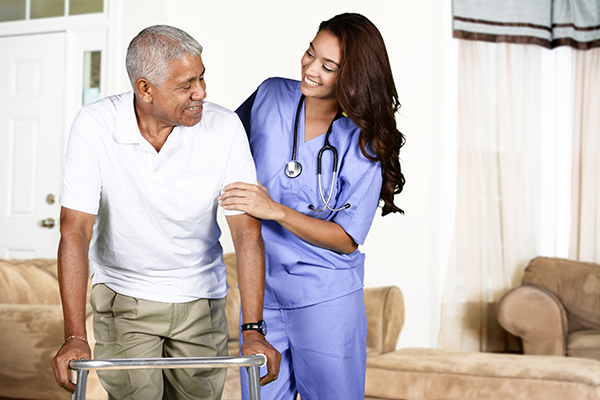 There's a new wrinkle to the hiring process for long-term care workers in the state of Georgia.
These workers – defined as home-care aides, home health-care nurses, staff at assisted living and nursing homes, and many others – could face a more intensive background check employment process in the state. A bill that requires tougher screening for these long-term care workers has passed the Georgia state house and senate and is now on the desk of Governor Nathan Deal; he is expected to sign it into law. If the Governor signs it, the bill would go into effect on October 1 of 2019.
The bill involving background check employment history would be applied to organizations or entities with direct access to residents, or for applicants to those jobs. Those will include (but aren't limited to):
Assisted living communities
Home health care agencies
Personal care homes
Nursing homes
Skilled nursing facilities
Private workers
Adult day care centers
Hospice facilities
According to a report delivered to the governor, the bill will help the state become more aligned with the hiring of those workers in neighboring states. The current state of the check process – and its future impact – was covered in a blog on McKnight's Senior Living:
"Currently, the council said, the state uses a name-based query system to review long-term care applicants to see whether they have been convicted of crimes in the state. Under he passed legislation, employers will be required to submit fingerprints to the FBI database in addition to searching state and national databases of criminal records and searching the nurse aide registry (as applicable), the state sexual offender registry and other registries.
Facilities will not be permitted to employ anyone against whom there is a substantiated finding of neglect, abuse or misappropriation of property or whose license is not in good standing (if applicable to the job that he or she would hold)."
Another element to the bill – the new hiring demands for background employment history checks would apply to more than simply direct care workers (such as home care aides and visiting nurses). It would also apply to maintenance staff, dietitians, housekeepers, volunteers who would have direct access to residents in various facilities, and others.
How Could These New Hiring Demands Affect You?
More and more people nationwide are demanding increased oversight for these long-term care support services (with whom seniors are the largest client base); Georgia is one of the many states that are responding to this increased demand by working to put these needs into law. The increasing perception is that not only are they necessary – they should be legally required. The hope is that these increased regulations and oversight will help minimize the risk of clients being exposed to the threats posed by hires who may have a suspicious – or criminal – background or history. Those type of threats not only threaten the long-term future of the corporation or company involved, but they may also prove harmful to the health and safety of the clients.
So what can companies who employ these long-term care workers do to ensure the safety and security of their business and their clients? One of the best options is the use of a global screening service. Utilizing one of the global screening services – like USA Fact – may prove to be a valuable, viable option for those outlets that employ these type of long-term care workers. These services provide the needed checks – preemployment drug screening, an employment history background check, drug screening testing, even a check of DMV driving records and the ability to check citizenship status or citizen status (US or other). This idea – to check employment history, among other elements – is absolutely vital to ensuring you have the best employees possible for your service and your clients.