Why You Should Utilize the Proper Services to Recalibrate Your Social Media Presence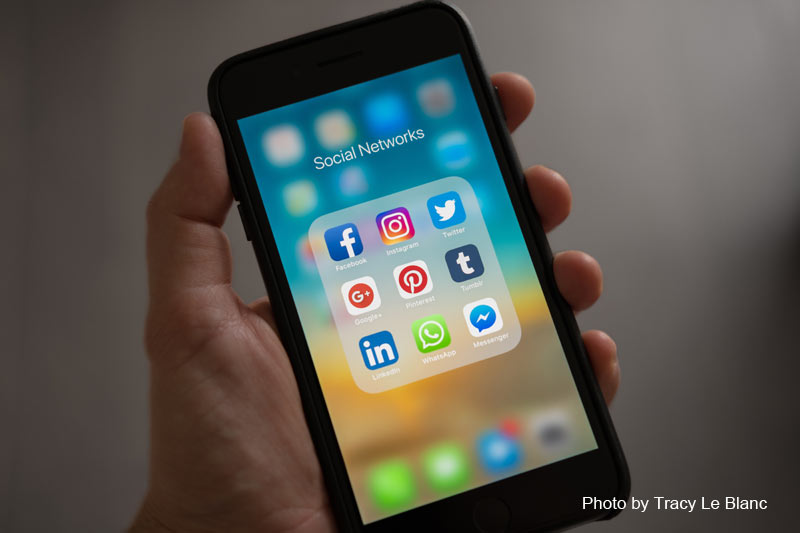 Background checks are a common part of many employers' onboarding and hiring process. And background checks are becoming more common for other purposes, such as securing housing or purchasing firearms. And while many individuals who undergo a background check are prepared for the process of analyzing their criminal history or employment history, far fewer are ready for their historical social media information to be included.
And yet, many companies are beginning to include social media screening as part of their company's background check process. This type of screening may consist of reviewing all social media accounts over a period of years. As a benefit to employers, this type of screening can find information that is harder to find through traditional background checks. But these checks can be risky. Depending on what information is revealed and how it is used, you may open up your company to the risk of a lawsuit if you conduct the check appropriately.
Despite the risk, there are still many benefits to the employer in conducting this level of screening, such as:
You can learn information not revealed in a traditional background check.
You can better understand whether a candidate is a good fit for an organization's culture.
You can also learn more about an individual's personality and passions.
Social media posts can tell you more about a person's skills.
You can also learn about any potentially violent or sexist messages. It is appropriate to legally disqualify applicants when their social media posts endorse messages that are not widely accepted or are frowned upon.
As people grow and change, so do their beliefs and values, yet social media posts show only a small fraction of this at any point in time. And while these are great advantages for any employer, social media screening may make any job candidate nervous. After all, who wants to be judged on posts made 10 or 15 years ago?
Many people are now looking for professionals to recalibrate or 'clean up' their social media presence to combat this trend. Moreover, they have a compelling reason to do so since over half (52%) of employers report using social media platforms to research job candidates.
And the benefits of a great social media presence are abundant. Recalibrated social media presents a cohesive picture of who you are and how you interact with others. And it can actually work to one's advantage and increase their chances of being hired when done right. A great social media presence can:
Show your personality in a way that seals the deal.
Verify you are who you say you are and that your experiences align with your reported history.
Project a professional image, particularly if you use high-quality photos demonstrating your work tasks.
Show off great communication skills. Social media allows us to use our voice for a variety of reasons for different audiences. A strong presence can highlight this skill, especially if you have proper grammar, punctuation, and spelling. It's also a good idea to avoid profanities, negative comments, and engaging in arguments.
Show that you have a wide range of interests. Nearly half of employers report selecting and hiring candidates with well-rounded social media profiles and content.
Highlight creativity. Many employers highly desire a candidate who can think creatively. Demonstrating creativity through your social media is a great way to highlight this skill in a way no resume or cover letter could.
Show off your network and connections. While it's never good form to brag about who you know, it is smart to use great connections positively. Social media profiles can often highlight your current connections and capture an employer's eye, especially if they may be used for references.
Highlight any awards or achievements. Many of your major milestones for your career may appear in your resumes, such as educational achievements and promotions. Others, such as industry awards or other recognition, may not be listed. Your social media accounts offer a great way to show off these achievements subtly.
We've all heard the advice never to post anything you wouldn't want a potential employer to see on social media. But many people may not have listened and now struggle with recreating their social media presence to reflect who they are now. Professional services can help you do this in a way that ensures your social media history will be an asset during any background check. For more information about background checks, contact USA Fact today.
USA Fact Global Screening Services provides comprehensive background and criminal checks for employers that comply with federal and local laws. By helping you eliminate high-risk applicants through tailored solutions, USAFact enables you to create a safe and productive work environment and a foundation for future success.