Why Background Screenings are Necessary for Seasonal Staff and Freelancers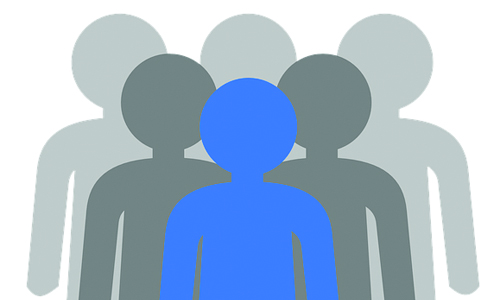 Most companies routinely run background checks on permanent full-time and part-time employees. Although figures vary, approximately 72% of employers perform some type of screening before they hire. After all, a bad hire can cost a company thousands of dollars in lost time and productivity. But businesses that hire a lot of seasonal workers may neglect this part of their regular hiring process, either to save time and/or money. Since these workers won't be around long, you may believe that you can be a little lax with your investigation. In fact, hiring the wrong seasonal or freelance worker can cost your company big time.
Criminal Background
Without a background check, you are relying on potential employees checking "the box" on their employment application that asks whether they have ever been convicted of a crime. Many applicants, even good ones, are likely to lie about their criminal history, especially if they think you won't check. That's not to say that you should eliminate all people who have been convicted of a crime. Obviously, you need to weigh all of their qualifications and the exact nature of their crime. However, you certainly don't want to hire a serial shoplifter as a salesperson for the holiday rush.
The same pitfalls can apply to freelancers who have access to company merchandise or records. You need to run a background screening on anyone who could harm your business before you invite them into your company.
Work History
Processing a number of employees quickly may tempt you to cut corners on checking their work history. Of course, hiring a professional service to do the processing can eliminate this strain and allow each employee's employment record to be examined. You need to know if you are hiring someone that others would recommend. To be fair, you need to balance any negative feedback against the positive feedback you receive. You aren't looking for the perfect seasonal employee – just a good one.
Screening Cost
Employers who are trying to save money by skipping a background check are being penny wise and pound foolish, as the saying goes. For instance, criminal screenings are not particularly expensive. Checking state databases can be done for under $50. The cost of firing and retraining a seasonal employee or freelancer is much more than that. And if the employee commits a crime or some sort of fraud, the price can be much more. These bad apples could steal from clients as well as your business and invite multiple lawsuits. Imagine carelessly hiring a computer hacker to work with your system. The result could be catastrophic.
Paying for a more in-depth screening can also be economical. You will be more likely to hire good workers who will protect your business. Plus, you may get some permanent employees out of the process.
You should always follow your usual hiring protocols, even when it concerns seasonal and freelance workers. You may not see them as "real" employees, but their behavior can have real consequences for your business. At worst, they can defraud your company of a significant amount of money or illegally obtain consumer financial information. Or, they could be violent and harm a fellow employee or customer. Even hiring someone with poor people skills can hurt your company's reputation and lose business for you. And remember, you can easily hire professionals to do this work for you so that your business is protected.