Background Checks for Renters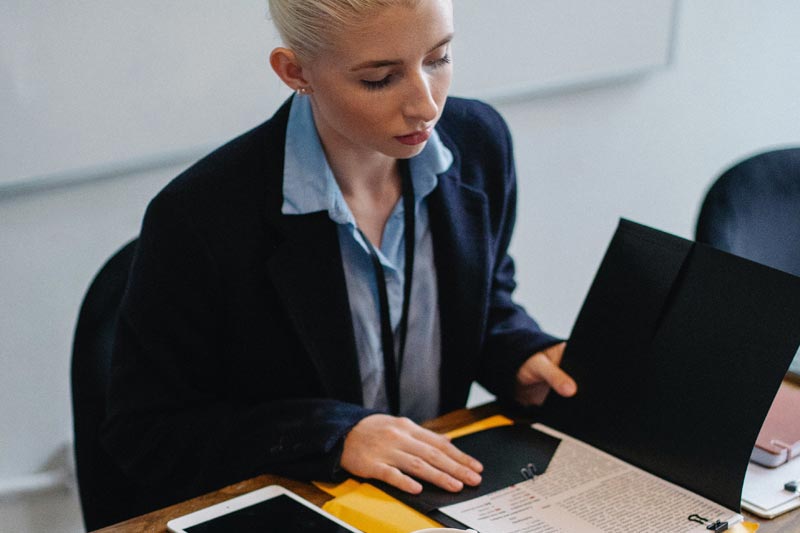 Running a background check on prospective tenants is one of the most important things you can do as a property manager. Finding the right tenants is essential in creating a sustainable and profitable business model. And background checks can be a useful tool in identifying credible renters.
There are many legal aspects related to conducting background checks for housing. While they are essential, conducting these background checks can be intimidating. However, some general guidelines can help ensure you are on the right path when it comes to background checks for potential renters.
What Are the Relevant Laws on Background Checks?
First, you must have a general understanding of the relevant laws that come into play when conducting background checks on prospective tenants. These laws include:
The Fair Housing Act: This law was passed in 1968, and it protects individuals from housing discrimination based on individual characteristics. Federally, these protections cover race or color, religion, national origin, familial status, disability, and sex. In addition, several states protect other traits, such as marital status and sexual orientation. Discrimination related to these traits violates the Fair Housing Act and can land you in legal trouble.
The Fair Credit Reporting Act (FCRA): This law addresses many issues with credit checks, rental history reports, and background checks. For this reason, all property management companies should be very familiar with the regulations in the FCRA. The FCRA also details that property managers and landlords must obtain written consent prior to conducting a background check on any prospective tenants. They must also provide a separate sheet notifying the individual of their rights under the FCRA, including the right to dispute any background check findings.
HUD Guidance: In April of 2016, the Department of Housing and Urban Development (HUD) issued guidance on Fair Housing Laws that explains that any property owner or manager that performs a criminal background check or in any way considers criminal history as a part of their approval criteria must ensure that the criteria have no "disparate impact on individuals of a particular race, national origin, or other protected class." This guidance relates to both intentional and unintentional disparate impacts.
Dodd-Frank Act: The Dodd-Frank Act Section 615(a) of the FCRA was amended in 2011. This amendment requires additional disclosures when a credit score is used in a background check. If the credit score information results in a decision that leads to an adverse action, additional notices and disclosures are required.
Understanding How Local Laws Can Impact Your Background Checks
In addition to the federal laws, it's also a good idea to familiarize yourself with any state or local laws related to background checks on prospective tenants. These laws can vary from one area to the next, so it's never safe to assume a law in one state carries over in another. It's also a good idea to know whether your state puts a cap on application fees for potential tenants. For instance, the state of California caps these fees at $50, whereas in New York, the limit is $20. Other states, such as Texas and Washington, take the additional action of requiring landlords to explain their selection criteria. This process ensures transparency and combats the potential threat of discrimination.
As with the Frank-Dodd Act requirements, many of the federal and state laws have guidelines when an adverse action is taken. Adverse actions can include:
Rejecting the prospective tenant for rental housing
Adjusting the lease terms, deposit amount, or monthly rent amount
Requiring a co-signer on the lease
Requiring a deposit when it would not otherwise be required
If any of these actions are taken, the property manager should establish proof that they were compliant with the FCRA by submitting an adverse action letter. This letter must include the contact information for the Consumer Reporting Agency conducting the background check and information about the process that determines that the Consumer Reporting Agency did not make the adverse action decision and cannot provide specific reasons for the adverse action. Additionally, the letter must include information about the applicant's right to receive a copy of the background check report and their right to dispute the report's findings.
As you can see, the process of conducting background checks on renters can become complex legally. Despite the complexities, this process ensures that you have a credible renter, which can reduce turnover in your rental units and ensure that payments are made reliably. Contact USA Fact today to learn more about conducting thorough background checks legally and affordably.
USA Fact Global Screening Services provides comprehensive background and criminal checks for employers that comply with federal and local laws. We also offer tenant screening for landlords. By helping you eliminate high-risk applicants through tailored solutions, USAFact enables you to create a safe and productive work environment, find quality tenants, and build a foundation for future success.