Types of Background Checks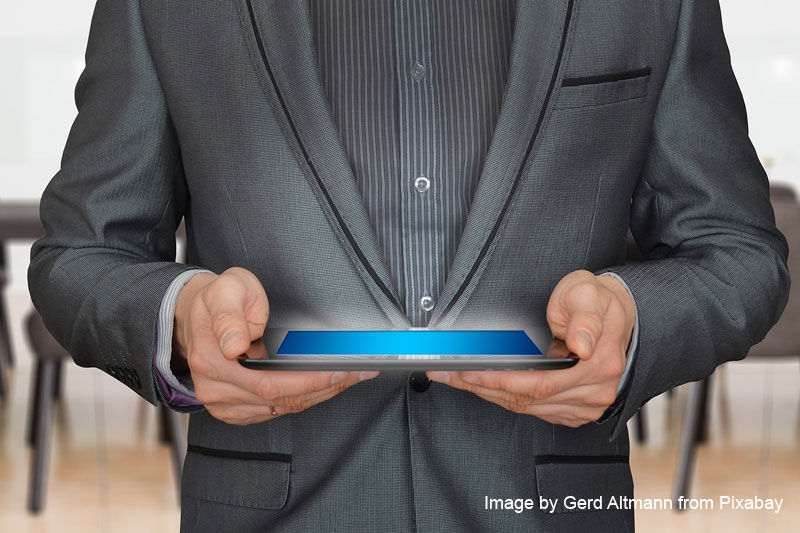 Background checks are run for various reasons. A rental or real estate-related company may run background checks to confirm that a candidate will make a suitable tenant. When leasing a business or franchising a company, the corporation will run background checks to ensure one is financially stable and will make a viable and positive representative for their brand or service. Employers run background checks to confirm several items, including an individual's educational background, criminal history, and work history.
While there are many factors that prompt a business or individual entity to research the history of a person, the fact is, background checks are one of the most effective ways to ensure that a person, business, or large entity is who they say they are, and have provided you accurate and truthful information.
Types of Background Checks
Businesses can request several types of background checks depending on the need and information required. Common background checks requested include:
Credit Background Check
Criminal Background Check
Educational Background Checks
Employment Background Check
Fingerprint Background Check
Identity Verification
Loan Origination Background Check
Driving Records
Social media reporting and monitoring
Professional License
Credit Background Check
Credit background checks check for fraud and one's financial stability. They are often used for candidates being considered for positions related to finances, accounting, and the handling of money and for jobs requiring security clearances. Items that show up in credit checks include:
Poor credit
Debt problems
Bankruptcies
Criminal Background Check
Criminal background checks are generally what people think of when they think of a background check. A criminal history check is performed to locate and report criminal records. Private companies usually can decide what criminal convictions will disqualify a candidate from employment, but state and federal laws govern many jobs with access to children and the elderly. The time that has passed since the crime was committed is also a consideration for many organizations. If someone recently was charged with a DUI, for example, and they will be driving a company vehicle, the individual might be denied employment compared to someone who has a DUI on their records from more than 10 years ago. Each company will have its own policies for what types and levels of charges are grounds for denial of employment or services, like renting a home.
A criminal background check can access records from any of the following sources:
County / State courts
Domestic and global terrorist watch lists
Federal records
State records
Sex offender registries
National criminal databases
Criminal background checks can be name-based checks, national fingerprint-based checks, or employment history checks.
E-Verify Background Check
As a U.S.-based electronic system, e-verify allows you to scan information to determine an employee's eligibility for employment in the United States. The system uses information from an individual's I-9 form and typically provides results as one of the following:
DHS or SSA Tentative Non-confirmation (TNC), meaning the information from the I-9 didn't match. The candidate can contest this result, though if a final non-confirmation occurs and the employee's work authorization cannot be confirmed, an employer can likely terminate employment.
Employee Authorized, meaning the information from the I-9 matches records in the SSA or DHS system, and the employee is authorized to work in the U.S.
Educational Background Checks
Academic verification is used to determine if an individual received the credentials they say they have, as well as to determine if someone is qualified for employment. Educational background checks confirm where an individual went to school, when they attended, whether they graduated, and the type of degree obtained.
Professional license and educational background checks help mitigate the risk of hiring the wrong person for the job, which can be costly when you have to let them go once you realize they aren't qualified and then go through the entire hiring process again.
In terms of educational background checks, they can take a while for results to come back and are subject to Family Educational Rights and Privacy Act regulations.
Employment Verification
Employer verification background checks confirm a person's prior work experience. These types of checks allow you to vet candidates and can indicate if a candidate has been honest on their application and resume and about their level of job stability and loyalty to an employer. Prior employment verification can confirm:
Titles held
Job duties and descriptions
Salary
Job start and end dates
Reasons for termination
Rehire eligibility
Many companies will not release the reason for termination but will share if the individual is eligible for rehire or not.
Fingerprint Background Check
The FBI collects and maintains fingerprint data in the Integrated Automated Fingerprint Identification System, a system with some 70 million criminal profiles. A fingerprint background check is often used for individuals working with sensitive company and customer data and dealing with security clearance. This type of background check can take two to four weeks to get results, which can reveal the following:
Birth date
Name
Address
Employment
Criminal arrest dates, charges, and results of cases
Police reports, including insurance information and accidents
Identify Verification
It's essential that businesses and employers confirm one's identity. These checks can verify:
Name
Social security number
Address
Date of birth
Active-duty alerts
Initial fraud alerts
Mortgage Background Check
Selling and lending funds for a home comes with a lot of risks. Mortgage lenders often run mortgage background checks that combine some of the other background check types listed to confirm employment status and financial information. They generally look at credit reports, sources of income, identity checks, and conduct a criminal background check to confirm a buyer is eligible for a home purchase. These can vary by state.
MVR – Motor Vehicle Report
MVR reports are reports that access one's motor vehicle records. They are often pulled for employees who require the use of a company vehicle or need to transport people. Additionally, employers that must adhere to the U.S. DOT's regulatory requirements run an MVR on candidates. An MVR check can show any of the following:
License and license class
License status
Past licenses statuses, like revocations and suspensions
Driving history
Endorsements
Accident report
Vehicular crimes
DUI convictions
Unpaid summons
Insurance lapses
Traffic citations
Social Media Online Presence Check
Many businesses now do an online presence check to review a candidate or individual's social media posts to understand how the person represents themselves online and to look for red flags that might be an issue if the businesses employed or conducted business with the individual.
Social media screening can be difficult since the laws that regulate the use of information are unclear and subject to interpretation. Voluntary screening tools exist and will mitigate most company risks, while still protecting your brand and corporate image.
Professional License Check
Some positions on the job require a professional license, such as plumbers, teachers, professors, and senior roles in an organization. A professional license check confirms that individual holds the licenses they say they have and are required to have for the position they're being hired for or contracted to do.
Reference Checks
Reference checks allow employees to get an idea of a potential employee or business partner's personality and work ethic. These checks are conducted by an individual calling the references provided by the candidate and asking them open-ended questions.
Cost of Background Checks
It can be time consuming and costly for an organization to run its own background checks. That's why many turn to experienced background check service providers who understand the legalities of background checks and have resources in place to support the background check process for organizations. Working with a vendor can reduce the amount of time your organization spends administering them.
Background check vendors charge various rates for different types of background checks. They often offer package deals at a discount when different types of background checks are needed.
Legal Considerations
The legal considerations of background checks can be complex, and steep penalties can result when an organization isn't in compliance. As such, it's necessary for companies to seek legal guidance on what is and is not appropriate or allowed. For example, each state has its own set of laws on what is and isn't permitted in terms of background checks, so it's necessary to know what types of checks are permitted in your local area and state. Some background checks are also regulated by certain federal employment laws and regulations.
In terms of running background checks, businesses are required to get the individual's consent prior to doing so. Individuals also have the right to a copy of their background checks. Another consideration is if you choose not to hire someone as a result of a background check, you want to clearly document why and be consistent in how you treat candidates to avoid discrimination claims.
Assessing Results
Some types of background checks take longer to receive results than others. In some instances, you can get results in one to two days; in others, it takes a minimum of two weeks. Generally speaking, it's best to allow at least two weeks for results.
When a background check is run, the requestor doesn't know what the results will return. Once the results are provided, they're reviewed to identify any red flags that need to be considered or discussed with the individual before moving forward with employment, lending, business partnerships, or whatever the end goal is that prompted the need for the background check.
For many individuals and companies, the process of managing a background check on their own can be time consuming. By utilizing a company that specializes in background checks, you can reduce the amount of time spent administrating them. Contact us today!
Resources
www.usafact.com/services/background-checks
https://www.fmcsa.dot.gov/regulations/title49/section/391.25