Avoid Cybercrime in the Workplace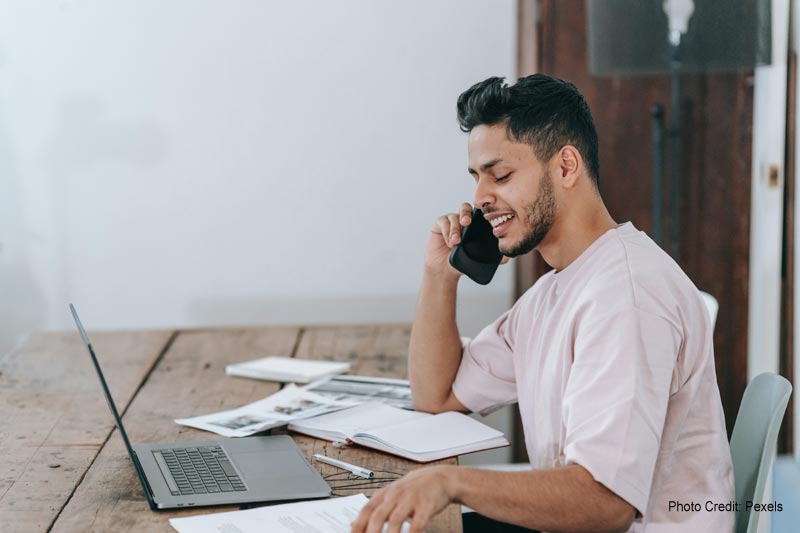 Cybercrime is a very real threat to many organizations. We are constantly bombarded with news stories of businesses that suffered data breaches, the majority of which originate with employees. While many of these cases are from employees who inadvertently introduce risk, there are some instances where the crime is intentional. Two examples include:
An engineer at Cisco caused $1.4 million in damages by deploying malicious code that deleted 456 virtual machines used for team applications.
An IT auditor at Morrisons Supermarkets in the UK caused a data breach impacting 100,000 staff members after an unrelated disciplinary case.
As you can see, cybercrime can pose an internal threat, too. With many organizations shifting to an increasingly remote working model, this threat can also increase. Hiring is always a risk, but it is even more of a risk when you have to do all the interviewing and recruitment activities in a virtual environment. In-person interactions allow employers to get a feel for a candidate, and they are an opportunity to verify that the person is who they claim to be. While deceit can still occur inperson, it is significantly easier without physical interaction.
The bottom line is that employers often do not feel as well-informed about candidates as they do under normal hiring circumstances. This presents a very risky proposition since remote working requires high trust between the employer and the employee. There are some steps you can take to screen remote workers properly, using the tool of background checks, and minimize your risk of cybercrime.
Be Very Clear in the Job Description
Writing a clear job description is always a great idea. You should identify the ideal qualities, skills, knowledge, expertise, and competencies you want in an employee for the position. You can also include information related to the organization's culture, collaboration needs, and communication across the team. While this action alone won't help you identify a potentially bad employee, it can discourage cybercriminals from targeting your company. The rationale is that if a company puts the effort and lays this out in detail, they will likely do their homework on any potential candidate. In many instances, this action is enough to make a criminal keep looking, and they will want to identify an easier target.
Partner with a Recruitment Agency or Use Recruitment Software
Working with a recruiter can minimize some of the risks when you are hiring remote workers. Recruiters often identify individuals already working in similar positions or with a verified history of working in a similar position. Recruitment software works similarly. Both of these tools can transform your hiring process from one that is open to anyone to an identified and narrow pool of qualified candidates.
Work with a Background Screening Company
Working with a background screening company is one of the best ways to screen remote workers as a way to avoid cybercrime in the workplace. These companies complete the following actions:
Verification of the candidate's identity.
Ensuring the candidate is eligible for legal employment in the country.
Confirmation of their professional credentials and employment history. This confirmation can also include gathering information about their past performance.
Verification of any professional licenses and certifications. The company can verify that the licenses are current and valid.
Conducting a reference check for any red flags from those identified as professional or personal references.
Identification of past employment issues that are related to cybercrime.
Conducting a criminal background check that may reveal any crimes against employers or related to the job duties of the proposed position.
Cybercrime is a growing threat. In a remote working environment, it can be hard to find trustworthy employees. Background checks follow all required legal processes while still providing an opportunity for employers to screen candidates. They can reduce the risk of encountering cybercrime in the workplace. Contact USA Fact today to learn more about screening remote workers to avoid cybercrime.
USA Fact Global Screening Services provides comprehensive background and criminal checks for employers that comply with federal and local laws. By helping you eliminate high-risk applicants through tailored solutions, USAFact enables you to create a safe and productive work environment and a foundation for future success.