Millennial Lies in their Resumes more than Baby Boomers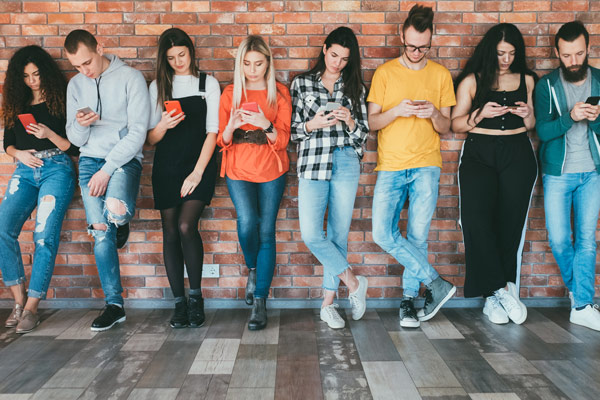 In the current day and age, there is no denying that the job market is more competitive than it ever has been. In the past, you may have found yourself competing against a very small handful of people in order to secure a job. Today, there are often hundreds of people applying for one job, and this means that competition is fierce and you need to do everything in your power to stand out. When you take this into consideration, it may not come as a massive surprise that, according to a recent survey, it has been found that millennials lie on their resumes more than the baby boomer generation had.
There were a number of surprising statistics that were found in the survey that was conducted by GOBankingRates, a personal finance website. This survey involved interviewing 1,003 people from the United States. In the survey, it was concluded that the younger you are, the greater chance that you are going to lie on your resume when you are applying for a job. However, you may be shocked – in a good way – to learn that there is a very small number of people who actually lie on their resume. Of all of the people that were interviewed, only five percent stated that they had ever lied on their resume before. Of these respondents, 14 percent of Gen Z said that they had done it, 11 percent of millennials said that they had lied on a resume before, and only two percent of the baby boomer generation claimed that they had lied on their resume. And, what's more, those who have lied, said that they do not feel bad or guilty about doing so. Only 27 percent of millenials stated that they felt bad about lying.
So, what are people lying about? It seems that most people lie about their work experience and/or dates. Of those who claimed to have told a lie, 31 percent said that they had lied about employment dates, and then 38 percent stated that they had lied about work experience. The main reason for lying about dates was to conceal a gap in their employment history. Aside from this, 15 percent of people stated that they had lied about their resumes, and 16 percent told a lie about their job titles. Of course, they were assuming that their potential employer would not check. In a day and age wherein work experience is valued so highly and competition is so fierce, it is perhaps not surprising to learn that this was the main thing that people were found to be untruthful about.
Aside from the findings that have already been mentioned, there were a few other results of note. This includes the fact that 63 percent of Gen Z respondents and 55 percent of the millennials who said that they have lied also stated that they would do it again. This indicates that those who have already lied on their resumes have not been called out for doing so. Moreover, the research also indicated that most people think that they are more honest when compared with everyone else. This is because 28 percent of those interviewed stated that they believe people lie on their resumes – so it seems we don't have much faith in people!
When you take the points that have been mentioned into account, it is probably not hard to understand why the generation today seems to lie more on their resumes than the generations that have passed. However, for an employer, this can make it difficult because it can be hard to deduce who is telling the truth and who is lying about their past. This is why it is important to align yourself with a professional company that can help you to get to the bottom of this by conducting the appropriate background checks. This is something that we can assist with at USAFact. We have an excellent reputation in the industry and we offer a number of different services to help employers validate information about potential job candidates and, of course, their current employees if necessary. This can ensure that you make the right hiring decisions at your company, and we all know that this is pivotal to the success of any business today.