How to Hire: 7 Keys to Avoiding a Hiring Nightmare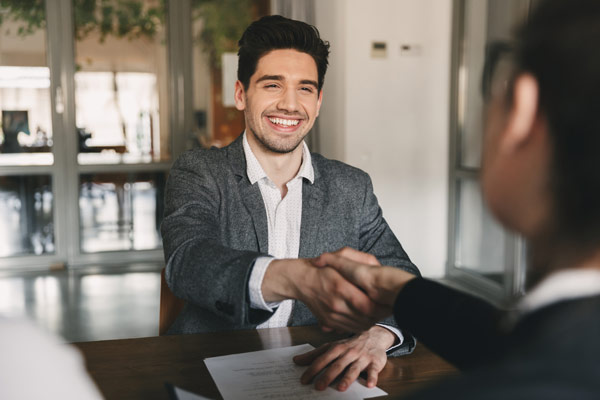 Hiring new people in your business is a crucial process. The right candidates will be able to take your company to the next level. However, it is possible to run into issues here that can ultimately lead to a recruitment disaster. Let's look at some of the problems and make sure that you know how to find the perfect employee for your business.
1. Consult With A Legal and HR
You should make sure that when you are completing the hiring process you do get HR involved. Ultimately, HR can make sure that there are no legal issues with hiring an individual in your business. Following the law will guarantee that you are not conducting your hiring process in a way that is questionable. For instance, you should not suggest or hint to a candidate that they have the job when you are still interviewing other people. There are also certain questions that you can not ask and certain factors that can not be used to determine whether to hire an individual. This includes religious beliefs as well as ethnicity, gender, age and other such factors. You need to make sure that you are following fair hiring practices and a legal advisor will help ensure this is the case.
2. Keep The Process Short
You need to make sure that you spend enough time to get the right individual on your team. At the same time though, it's important not to drag the process out. If you do this, you could actually lose the interest of a candidate or lead them to become frustrated and irritated. They might even seek employment with someone else. Anything over two weeks is too long to keep a candidate guessing whether they have received a position. Candidates understand that you usually have multiple people to interview but its important to keep them apprised of the status of the hiring process. Let them know when you will be communicating with them and then be sure to send an email or call them within that time frame. And once you make the decision, even if its not in that particular candidate's favor, let them know the position has been filled. It's tempting to ignore the candidates that didn't get the job out of a fear of confrontation, but candidates are far more likely to appreciate your honest communication than to think you are just ignoring them. Ignoring them creates bad feelings towards your company and candidates will for sure mention it at networking groups with other job seekers. Open and timely communication creates a positive relationship with the candidate, even if they don't get the job and you never know how that positive relationship can benefit your company down the road.
3. Make Sure You Write A Great Description
If you find that the completely wrong people are applying for the job in question, this is almost always going to be an issue with the description you've provided. You need to provide as much detail as possible and keep things clear. Be aware that people who are underqualified and under-experienced are always going to try their luck. It's your choice whether you give these individuals a chance, but they should have other merits that make them suitable for the position.
4. Check References
It's fair to say that a lot of people do lie on their resume. Jobs that they put down may not exist and numbers for references could be dead ends or even be fictitious. You don't want to hire someone or even arrange an interview based on false information. That's why it's worth making sure that you follow up and check for issues here. Make sure that the resume is an accurate representation of the individual being considered. A surprising number of companies do not check references because they think it's too time-consuming. In such instances, it's much better to have a 3rd party confirm the references for your company rather than ignore them altogether.
5. Complete Background Check and Drug Tests
There's an old saying that says the best predictor of future behavior is past behavior. That's why it's important to screen your new hires with a background check so you can have peace of mind that the future work they'll be doing for you will have the best chance of being free of trouble. In a background check, you'll be able to know if the candidate has had any run ins with the law, as well as check employment history, references and much more. There are many options for background checks, but consider the employee screening and background check services by USA SmartHire.
With the legalization of marijuana for recreational use, drug use is becoming more common and a significant problem for businesses. Particularly, when you consider the impact drug use can have on everything from concentration to productivity and awareness. It could lead to a dangerous situation which is why a drug test is a smart choice. Make sure that the people you hire are clean from day one by screening candidates with a drug test, from a qualified employee screening service.
6. Consider Your Business Culture
Do think about the culture of your business? It's worth creating a plan of the type of business environment you want to create and team you want to build. By doing this, you can make sure that you are getting the individual who will fit seamlessly in with the current team, or the team you're looking to build. Make sure that your goals and their ideals or work ethic align before you offer them the position.
One of the best ways to check whether a candidate fits your business culture would be to run a workday interview rather than a typical ask and answer question format. This also ensures that a potential employee can handle the pressures of a position.
7. Don't Favor The Hunch
Finally, you may immediately like a candidate that comes to an interview. However, it's important to note that a hunch isn't always the right way to make a decision like this. While a positive feeling can be a good sign, it's certainly no substitute for the right level of experience and the right qualifications. You shouldn't let someone smooth talk their way into a position that they are not prepared for. This is going to cost you in the long run when it turns out you need to either provide extensive training and support or let them go.