How to Complete the Hiring Process 100% Online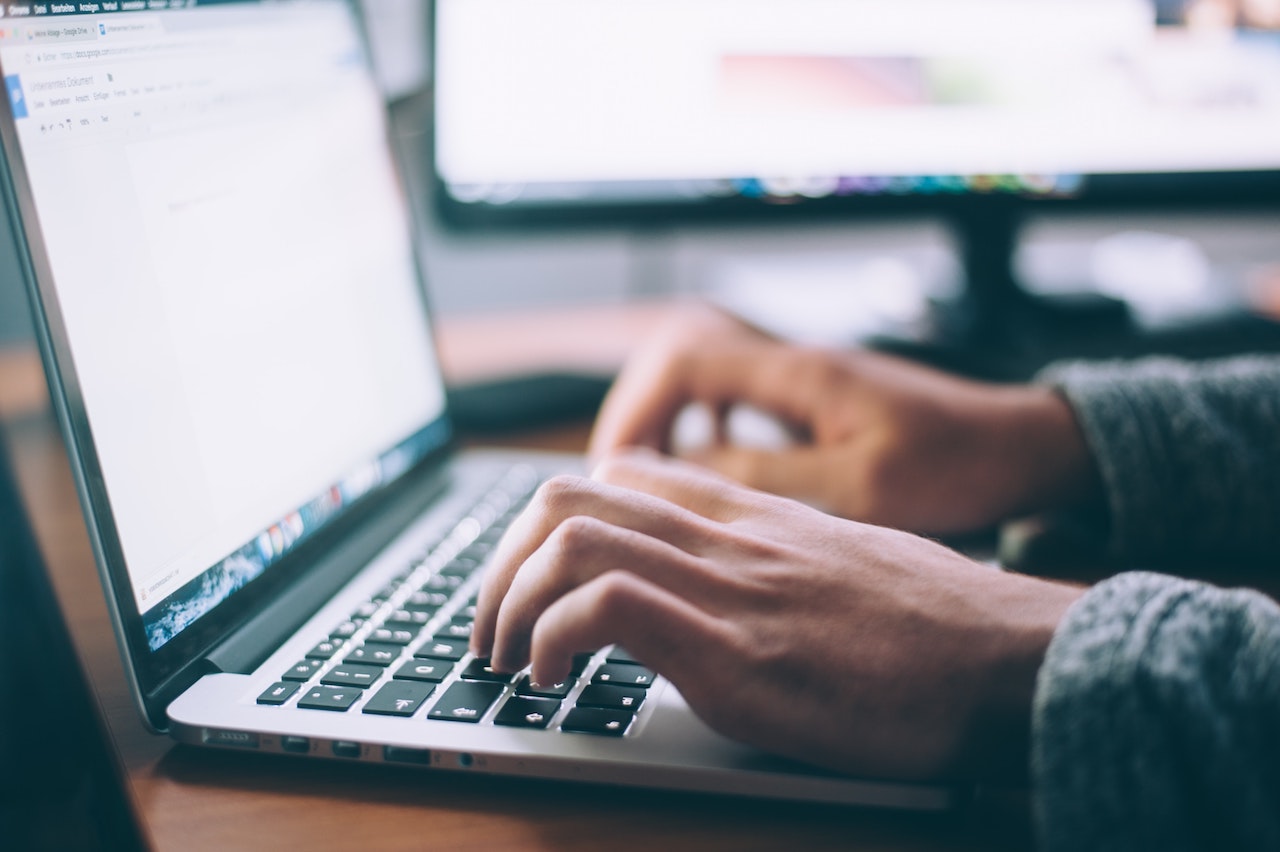 Back in January, very few people could have guessed that by March and April, most of the world would be in lockdown situations due to a global pandemic. The rapid spread of coronavirus that we've witnessed over the past month or so has impacted all areas of day to day life—business included.
If you're currently running a business, you may think that now is an impossible time to recruit due to the economic stress this situation has created. Most states have implemented shelter in place strategies and have encouraged us to stay home unless we are key workers or need to collect food or medication.
But the good news is that you don't have to completely abandon recruitment processes—in fact, now may be the best time to recruit. Instead of giving up on hiring, finding new ways to recruit remotely and be flexible in the hiring process could give you access to top talent that wasn't available prior to this pandemic.
The following step-by-step guide will help you to complete your hiring process 100% online and make sure you can find the right candidates:
1. Establish Yourself as a Desirable Company to Work For
First things first, your company should portray itself as an established organization who takes care of its employees. More people will want to work for a recognized company that they know will provide benefits, great culture, and an inviting work environment.
Even if your company is small, take advantage of digital tools to increase brand awareness as possible. Boost your marketing campaigns to increase brand awareness and encourage current employees to leave positive reviews about working for your company.
2. Create Online Job Listings
Creating online job listings may seem like an obvious step, but there's more to it than simply posting on your own site. Use online job boards and popular sites to get candidates' attention and increase the likelihood of more people applying.
Most professionals searching for work will regularly check LinkedIn, Indeed, GlassDoor, Monster and other well established sites for newly available positions. Make sure to include as much information about the role as possible in your listing.
3. Use Social Media to Advertise Your Job Listing
Nowadays, social media is one of the best platforms for business advertisements. Using Facebook and Instagram ads can increase awareness for your job listing and find creative ways to grab potential candidates' attention.
Be sure to advertise vacant roles on your company's own social media pages, too. This will further your reach and will automatically link people who are interested to your social media feed, making it more likely that you'll get applicants that already know about your company.
4. Use Online Scheduling and Email Tools to Respond to Candidates and Set Up Interviews
Though hiring may seem like a difficult process to maintain with remote work setups, the reality is that many people have been laid off simply because the company they were working for was hit hard by the economic downturn caused by the pandemic. There are many people—talented ones, at that—that are actively seeking jobs.
This considered, you may find that you receive more applications than you expected and more than you can manage easily yourself. If this is the case, you may want to use an applicant tracking system (or ATS) that can schedule emails and interviews with successful candidates. These systems can scour resumes, sifting out the ones that don't have relevant qualifications, book potential candidates in for interviews, and streamline the entire process for you.
5. Use Remote Interviewing Tools
While you can't meet candidates on a face-to-face basis for an interview right now, we are living in a technological age where video calls are becoming more advanced to support quality interviewing tools.
Apps such as Zoom and Google's Meet allow multiple people to enter a video call at once, meaning all relevant personnel can be present in the interview from remote locations. There are even AI tools that can help you to monitor candidates' responses and facial expressions during the interview.
6. Stay in Frequent Contact with Candidates You Are Considering
Since the entire hiring process will be conducted remotely, it's important to stay in frequent contact with any candidates you are considering. Without face-to-face contact at any point in the interview process, candidates could assume you're no longer interested if you don't maintain frequent communication through email or video conferencing.
Further, because many candidates are in difficult situations and need to find a job as soon as possible, it's courteous to stay in frequent contact so they can manage their potential opportunities and respond quickly back to you. Continual communication overall will keep candidates positive and ensure them that you're a reliable and considerate employer to work for.
7. Use a Service for Remote Background Checks
Perhaps the most important step of this entire hiring process is to ensure that you carry out remote background checks on anyone who you're considering offering the position.
Background checks are still an essential part of hiring and will give you confidence that your potential candidates have the right certifications and qualifications for the role. Hiring someone who isn't truly qualified for the position can prove extremely costly for your business in the long run, which is certainly not a risk you want to take in today's fragile economy.
8. Work with Your HR Team to Complete Employee Onboarding Online
Once you've found your ideal candidate and they've accepted the position, you'll want to collaborate often with your HR department to ensure that employee onboarding is carried out properly online. Establishing processes to ensure that records are processed correctly and safely can save your business a lot of time and money, not to mention it will ensure your new employees are protected.
While hiring at the moment may require following a completely different recruitment process, there are many high-quality candidates seeking to fill the exact positions your company needs filled—even on a remote basis. As you use this step-by-step guide to help you through this process, you can make sure that hiring occurs seamlessly and that you get top talent on your company's side.