Guide for Employers: How To Get Creative When Hiring for Summer Internships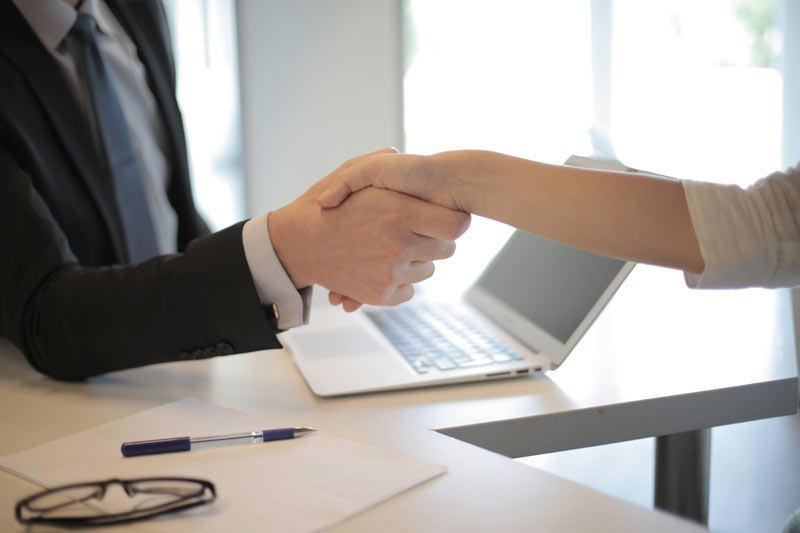 The current circumstances surrounding COVID-19 have left many industries feeling the universal ripple effect of business closures across the globe. In this time of economic uncertainty, hiring managers need to get creative when it comes to hiring new talent and engaging new interns.
Many students and graduates are facing significant impacts caused by the pandemic, as well. While some have had to put a hold on completing their studies altogether, others have had to abruptly switch to online classes, forego graduation ceremonies, and perhaps most importantly, rethink their summer internships.
Navigating the beginnings of your career is never an easy endeavor, but with these challenges facing students and new graduates, the situation has become even more complicated. As a business owner, making sure your summer internships are adaptable to current social distancing and remote working needs will help you not only stand out among the competition and gain great talent, but it will also allow you to play an active role in rebuilding the economy and jumpstarting students' careers.
With some creativity, flexibility, and careful planning, here are some ways to get your hands on some of the top talent for your summer internships:
Use Social Media for Your Recruitment Processes
While on lockdown, people are more connected than ever through social media such as Instagram, Facebook, and the big one for hiring managers, LinkedIn. This includes students and recent grads who are actively searching for opportunities to take the place of canceled internships or classes.
Using social media engagement as an opportunity to improve the online presence of your organization is a great way to gain access to the best talent among students and graduates. Across the United States, there has been a 13.8% increase in spending on digital advertising on social media alone in 2020 for this reason, so upping your social media presence can give you a competitive edge over other recruiters.
Additionally, job seekers rate social media as the most effective tool for their job search, with 79% of applicants using social platforms as part of their job search. Starting to digitize your recruitment process not only ensures the health and safety of your business but also a future-proof method of recruitment that can be used further down the line.
Screen Your Candidates
Hiring the right intern for your business is vital now more than ever to avoid potential costs and damages to your organization. To ensure that a candidate's background matches the needs of the business and the role for which they are applying, make online employment screenings a regular part of the recruitment process.
You can use these screenings to check the qualifications, experience and certification of candidates. Completing this vital step in the hiring process means saving time and money while ensuring candidates are a good fit for the company culture and can effectively fulfill their role. The option for online background checks can also ensure you still get qualified candidates, even when you are hiring remotely.
Take Advantage of Digital Interview Tools
There are several software programs available to support businesses in scheduling interviews remotely, many of which allow candidates to select times convenient to them. These tools automate processes to make them simpler and more efficient while working remotely.
Video conferencing apps such as Zoom and collaboration tools like Microsoft Teams are also helpful. Similar to traditional interviews, teleconferencing apps help hiring managers to connect with applicants remotely while also allowing several team members to participate as needed. Other software can even monitor facial expressions and answers to determine whether a candidate is a good fit for your company.
Remote Training Programs
One of the challenges that employers face when recruiting interns in particular is their training. Considering that an internship entails constant training throughout the duration of the position, it's critical that hiring managers consider adaptable ways to still mentor interns frequently and regularly.
Thanks to cloud-based training resources, many organizations have digitized their training programs for staff and interns. From digital classrooms to software-based distance learning, there are hundreds of resources available for employers to choose from.
For example, Saba Cloud is a cloud-based learning and talent management app which is designed to improve business productivity and continuously drive employee engagement. Scheduled video conference meetings can also ensure that interns can frequently communicate with their supervisors and discuss any questions or concerns they have.
Businesses are also able to create their own lessons using Google Classroom, so they can keep a track of the learning undertaken by each intern. It can also serve as a platform where interns can connect with other coworkers and past interns to share their learning experiences.
While video tools and digital training are essential for training interns, nothing is more important than having contact with an experienced professional so they are able to best understand their role and learn on the job.
There are many benefits for businesses looking to hire interns during the uncertain times of COVID-19. Hiring talented interns not only gives businesses valuable assets when looking to hire in the long-term, but it also gives interns the opportunity to kickstart their careers and contribute to the economy.