Fair Hiring Laws, Updated States, and What You Need to Know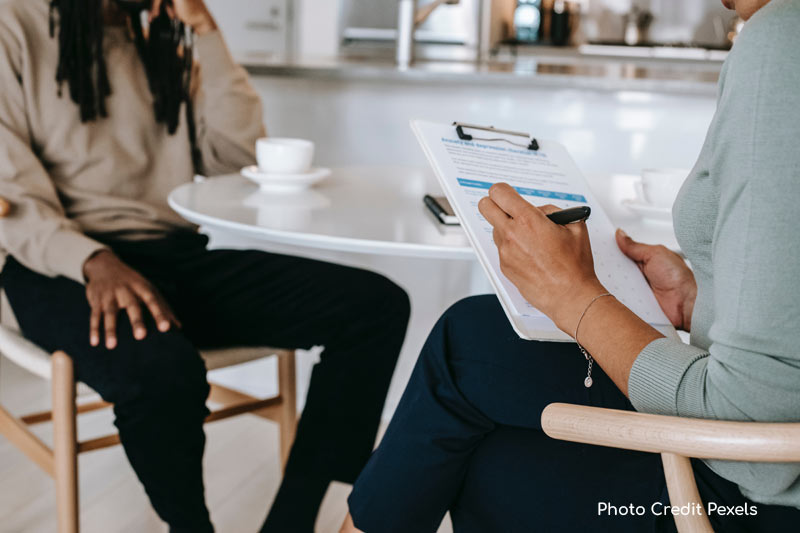 Fair hiring laws are often referred to as 'Ban-the-Box' or fair-chance hiring laws. These laws require employers to remove questions on job applications that ask whether the candidate has ever been convicted of a crime. These questions frequently only have a yes or no option and do not allow the applicant to provide any additional information.
These laws try to prevent discrimination against those who have a previous criminal record, especially those convicted of minor or non-violent crimes. The details of fair hiring laws may vary from place to place, as these laws are generally adopted at a state, county, or local level. These laws may also complicate things for employers related to compliance since the requirements for Fair Hiring laws often differ from federal Fair Credit Report Act requirements.
Currently, many states in the United States have fair hiring laws either on the state, county, or local level. A state-by-state summary of where there are existing fair hiring laws includes:
Alabama: the city of Birmingham
Arizona: the cities of Glendale, Phoenix, Tempe, and Tucson; Coconino and Pima counties
Arkansas: the city of Pine Bluff and Pulaski county
California: the cities of Berkeley, Carson, Compton, Oakland, Los Angeles, Richmond, and San Francisco
Colorado: the city of Denver
Connecticut: the cities of Bridgeport, Hartford, and New Haven
Florida: the cities of Clearwater, Daytona Beach, Fort Myers, Gainesville, Jacksonville, Orlando, Pompano Beach, Sarasota, St. Petersburg, Tampa, Tallahassee, Tamarac; Broward and Miami Dade counties
Georgia: the cities of Albany, Atlanta, Augusta, and Columbus; Cherokee, Fulton, and Macon-Bibb counties
Illinois: the city of Chicago
Kansas: the cities of Kansas City, Topeka, and Wichita; Johnson and Wyandotte counties
Kentucky: the city of Louisville
Louisiana: the cities of Baton Rouge and New Orleans
Maryland: the city of Baltimore; Montgomery and Prince George's counties
Massachusetts: the cities of Boston, Cambridge, and Worcester
Michigan: the cities of Ann Arbor, Detroit, East Lansing, Grand Rapids, Kalamazoo, Ypsilanti; Genesee, Muskegon, and Oakland counties
Minnesota: the cities of Minneapolis and St. Paul
Mississippi: the city of Jackson (only contains a provision that the city shall not contain inquiries regarding prior salary history)
Missouri: the cities of Columbia, Kansas City, and St. Louis; Jackson county
Nevada: the city of North Las Vegas
New York: the cities of Buffalo, Ithaca, Kingston, Newburgh, New York City, Rochester, Syracuse, Woodstock, and Yonkers; Albany, Dutchess, Suffolk, Tompkins, and Ulster counties
North Carolina: the cities of Asheville, Carrboro, Charlotte, Durham, New Bern, and Spring Lake; Buncombe, Cumberland, Durham, Forsyth, Mecklenburg, and Wake counties
Ohio: the cities of Akron, Alliance, Canton, Cincinnati, Cleveland, Dayton, Massillon, Newark, Warren, Youngstown; Cuyahoga, Franklin, Hamilton, Lucas, and Summit counties
Oregon: the city of Portland; Multnomah county
Pennsylvania: the cities of Allentown, Bethlehem, Lancaster, Philadelphia, Pittsburgh, Reading, and New York; Allegheny county
Rhode Island: the city of Providence
South Carolina: the cities of Aiken, Columbia, and Spartanburg; Richland and York counties
Tennessee: the cities of Chattanooga, Memphis, and Nashville; Hamilton and Shelby counties
Texas: the cities of Austin and San Antonio; Dallas and Travis counties
Virginia: the cities of Alexandria, Blacksburg, Charlottesville, Danville, Fredericksburg, Harrisonburg, Newport News, Norfolk, Petersburg, Portsmouth, Richmond, Roanoke, Staunton, and Virginia Beach; Arlington, Fairfax, Henry, Montgomery, and Prince William counties
Washington: the cities of Seattle, Spokane, and Tacoma; Pierce and Spokane counties
Wisconsin: the cities of Madison and Milwaukee; Dane and Milwaukee counties
Since the details of these fair hiring laws may vary from one municipality to another, one county to another, or one state to another, it is vital that you check the specific laws if you live in a region with a current law.
What do Fair Hiring Laws Mean for Background Checks?
Many fair hiring laws also dictate when an employer can conduct a background check. In many instances, the requirement prohibits employers from conducting a background check until after a conditional offer of employment has been made. It may also outline how you should notify candidates of your background check policies and require you to alert a candidate if you then reject their application or terminate the job offer based on information revealed during a background check.
The reality is that while these laws do serve to prevent discriminatory hiring practices based on previous criminal convictions, they also make the background check and screening process for employers much more difficult. And a failure to comply with these laws can result in punitive fines or other damages. Contact USA Fact today to learn more about staying compliant with fair hiring laws in your area.
USA Fact Global Screening Services provides comprehensive background and criminal checks for employers that comply with federal and local laws. By helping you eliminate high-risk applicants through tailored solutions, USAFact enables you to create a safe and productive work environment and a foundation for future success.