Stay Compliant during th Hiring Process by Following these essential Tips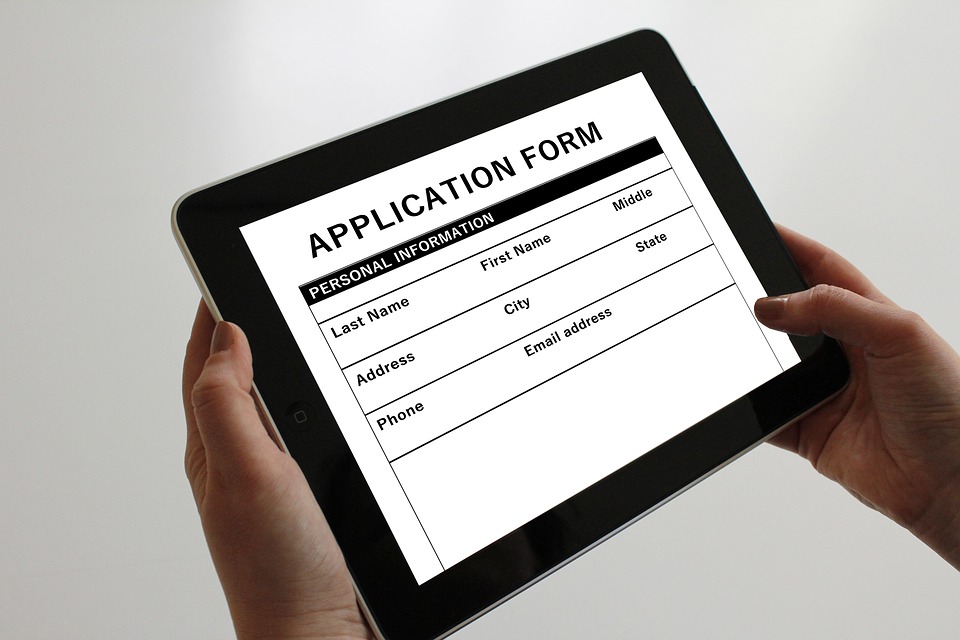 Hiring new employees is an exciting time for a thriving and growing company. New talent brings new experiences, a new initiative and new ways to rejuvenate old and ineffective processes.
However, in the midst of the excitement and possibilities, it can be easy to lose sight of compliance, especially when it comes to data protection and carrying out compliant background checks. In this article, we'll take a look at the hiring process and the steps businesses can take to stay compliant in these particular areas.
Screen and Test Candidates Within the Law
There are a number of ways that employers can test potential new hires. These assessments will help to narrow the pool of applicants and determine the right candidate for the job. Testing typically falls under two categories:
Testing for abilities, skills, and aptitude, such as math and reasoning, vocabulary, reading comprehension and problem-solving.

Testing for attitudes, personality, and behaviors, such as dependability, work ethic, service orientation, and ambition.
Carried out correctly, these assessments can help to reveal the candidates that are the best fit for the role. Administered incorrectly, however, and they can open the door to discrimination.
Take Care with Background Checks
Many employers make the mistake of requesting a criminal history report too early in the application process. Asking about criminal convictions is an important part of the hiring process, but it must be done at a later stage and only after informing the applicant.
Before requesting a criminal history report, or any other background check, such as a driving record or credit report, employers will need to get permission in writing from the applicant. This will help to protect the business against any privacy violation claims from the applicant. Consent forms should also state that a previous conviction will not automatically disqualify the applicant, but that applicants will be disqualified if they falsify their criminal record or withhold information.
Create a Job Applicant Data Protection Notice
Many businesses and organizations publish a data protection notice for job applicants on their website. This notice is designed to inform applicants of how the company intends to use any information they provide during the job application process. The notice should include the following information:
How the business intends to use and store any information submitted by the applicant.

Whether this data will be shared with any third parties, such as human resources or legal representatives outside of the company.

Whether the data will be shared with any international third parties.

How long the data will be retained and how the applicant can gain access to any data that is held on them.

The applicant's right to raise concerns about the personal data held by the company.
Third Party Screening and the Employer's Responsibilities
The most common recruitment violations can result in significant costs to a business. For employers looking to ensure a smooth and compliant hiring process, outsourcing background checks to a professional provider may be the answer.
Any employer that uses a third party to run background checks on existing and potential employees must follow the Fair Credit Reporting Act (FCRA). These responsibilities include:
Permissible Purpose
When ordering background checks, it is essential that they are to be used for a permissible purpose, or more specifically, employment purposes.
Disclosure
The applicant must be informed in writing that a background check may be sought as a condition of employment.
Authorization
Before a background check is ordered, the company must obtain written consent from the candidate.
Certifications
As an "end user" of screening reports, the employer must certify the following to the screening provider:
Background checks will only be obtained for permissible (employment) purpose.

Obtained consent from and clear disclosure to the applicant must be made before a report is ordered.

The consumer report will not be used in violation of any state or federal equal opportunity laws.

If a negative employment decision is made based on information in the screening report, the correct adverse action procedures will be followed, as detailed below.
Adverse Action
If the employer makes a negative employment decision based on adverse information in the report, they must inform the applicant of the contact details of the screening company and tell them of their rights to obtain a copy of the report and dispute any areas they disagree with.
Use a Credible Background Screening Service
The chief benefit of outsourcing candidate background checks is that experienced professionals manage the majority of the responsibility for compliance when collecting and sharing confidential data. It is essential that employers choose a provider that performs FCRA-compliant background checks. This will ensure that checks are conducted in accordance with the latest federal requirements.