Vetting work from home Employees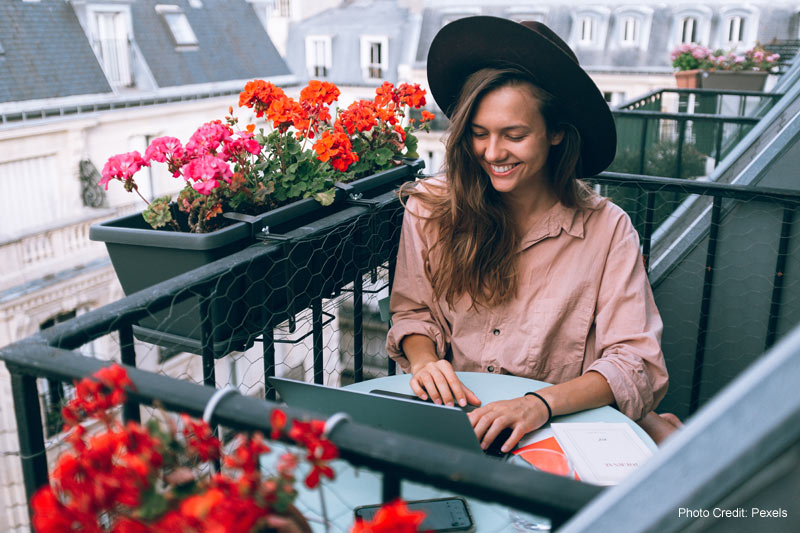 Many organizations shifted to an operational model that enabled remote working solutions throughout the pandemic. And the shift has proven to be permanent for many of these organizations since they recognize that employee productivity doesn't generally suffer. In addition, the cost savings associated with remote work provide further incentive to continue a work-from-home environment.
But it's one thing to allow trusted employees with a proven track record to work remotely. Hiring under remote circumstances can make many employers nervous – and for good reason. Without in-person interactions, they might not feel as well-informed as they do under normal hiring circumstances. It takes an immense amount of trust between an employer and employee to create a remote environment that is productive and positive.
But if the pandemic has demonstrated anything, it's that technology can enable many solutions to common problems – including conducting employment background checks. Leveraging background screening technology for remote candidates and current employees can help you to:
Verify each individual's identity and ensure they are eligible for employment.
Reveal criminal background records that may be relevant for the position they would assume.
Confirm the individual's credentials and previous employment history.
Verify that licenses, credentials, and certifications are current and valid.
Check references for potential red flags.
Identify issues that may indicate the employee isn't a good fit or cannot work from home successfully (for instance, if a past employer reveals they could not manage time adequately in a remote setting).
While remote hiring and operations can result in tremendous cost savings, they can also result in an enormous financial drain if you select the wrong individuals. Those without the skills to manage their time remotely or collaborate remotely may ending costing you in the long run. So, it is clear to see why employers want to ensure that remote employees are vetted thoroughly before hiring and onboarding.
With more employers than ever wondering how to complete the vetting process remotely, it's important to understand the legal pitfalls. Many laws come into play when conducting employment background checks, such as the Fair Credit Reporting Act and the Fair Chance Act. In addition, many state and local jurisdictions also have additional regulations.
The legal myriad surrounding background checks can give nearly any employer pause. The best way to vet employees that work from home is by working with a trusted expert in conducting background checks. Companies specializing in conducting criminal and employment background checks have extensive knowledge surrounding all applicable federal, state, and local laws. Working with an expert is one way to prevent your company from getting into legal trouble when vetting potential or current employees.
When hiring remotely or allowing employees to work from home, background checks provide several benefits, including:
Preventing bad hiring decisions
Many traits distinguish a good remote employee from a bad one, such as discipline, communication skills, technological proficiency, time management skills, and trustworthiness. A background check can verify that the individual's past performance demonstrates competency in these areas. It can prevent you from making a poor hiring decision and selecting a terrible candidate.
Minimize risk
In the digital world, employees frequently engage in tasks that require a high degree of trust, such as handling financial information or sensitive data. If a background check reveals that the individual has a previous record of negligence or criminal malfeasance, you can make a sound decision not to hire. You may have hired the individual without this knowledge and exposed your company, employees, and customers to risk. Background checks cannot eliminate all risks, but they can minimize them.
Increase efficiency and productivity
On the other end of the spectrum, if an employment background check reveals that the individual thrives in a remote work setting, you can have some confidence that they will positively impact productivity and efficiency. Those who thrive with digital collaboration and demonstrate adaptability are in demand. Employers know that these hires add great value to their company.
While these reasons support conducting background checks for employees who work from home, there are still many processes and formal legalities that must be followed. It can involve updating your hiring or personnel policies. It also involves a series of steps after a contingent offer is made to protect the legal rights of the job candidate. A failure to comply with even one step could be a legal liability.
If you are considering additional ways to vet your employees that work from home, contact USAFact today. Our skilled experts can help you make sound decisions on your vetting process that are legally compliant.