Healthcare Industry Background Screening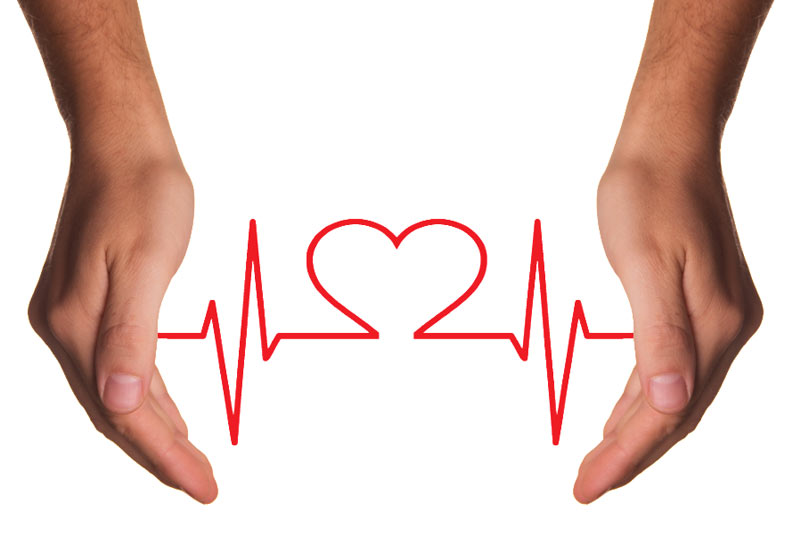 Healthcare is one of the fastest-growing industries in the country, and there is a near-constant demand for qualified workers at many hospitals, clinics, and long term facilities. There are many aspects to delivering patient care, meaning there are many different career options. Many other ancillary positions provide support for direct healthcare workers; these are also in demand.
The Covid-19 pandemic has stretched the healthcare industry thinner than at any time in recent history. This type of urgency requires patient settings to exhibit day-to-day resilience to respond to the growing needs of communities. This pandemic has required the actions of the entire health community and, in some instances, has changed the traditional process of hiring nurses and doctors, and instead implemented new guidance to keep hospitals and clinics staffed.
In California, for example, they have loosened the rules governing healthcare workers, allowing the hiring process to be more flexible to staff appropriate numbers of doctors and nurses as capacities statewide are on the brink. Don't panic! Doctors and nurses still require proper credentialing. However, they began waiving some scope of practice rules and even allowing fourth-year nursing students to potentially be called upon to meet that demand in response to the crisis. One area that has remained cemented in the process is background screenings.
Background Screenings & Healthcare Employment
For many hospitals or clinic employers, running comprehensive background checks on each candidate can be time-consuming. But one critical step for healthcare employers is conducting a background screening on potential candidates. Hiring the right candidate is crucial. Even with the push for more healthcare providers, nurses, and staffing during this crisis, appropriate background screenings are as essential as the workers they are running for.
Background checks for healthcare workers and staff are more complex and thorough in the healthcare industry than candidates would encounter in other industries. These background screenings are often tailored specifically to the industry. The level of complexity you can expect often depends upon the type of position the candidate is seeking. For instance, a practitioner or specialist will usually require a more thorough background check than a medical assistant or someone in a supportive role. However, there are equal areas where a disqualification may be relevant no matter the position being applied to.
A background check serves multiple purposes. It can help the employer determine whether an individual has the right type of experience, education, credentials, and work history for the position they are applying to. Since healthcare workers often come into direct contact with patients, or their sensitive medical information, conducting a background check is essential for ensuring they hire appropriate candidates.
Elements of a Background Check
The type of information that the hiring administrators will look for when conducting a background check will often vary by the type of position and the organization's requirements. Some facilities have more stringent hiring standards than others.
When a facility HR administrator completes a background check, some of the common elements that would be reviewed include:
Verification of Identity: Identity verification is required for nearly all healthcare positions to ensure that the candidate truly is who they say they are.
National Criminal Search: A background check commonly includes a national search of criminal databases covering all 50 states, the District of Columbia, and U.S. territories.
County Criminal Record Search: There are more than 3,000 counties in the U.S. and there is no standard way of reporting each case to the national database. To get the most accurate reports, we search each county your candidate lived within the last 7 years.
Sex Offender Registries: Like the national criminal search, healthcare employers often require that a national database search be conducted to determine if the individual is on any of the registries. This background check element is especially crucial for healthcare workers who will contact children, vulnerable patients, and any patients who may not report an assault.
Federal Exclusion Search: Healthcare employers also monitor the governmental Federal Exclusion List, which provides information for healthcare workers prohibited from receiving federal funds. If an individual on this list were hired, the healthcare facility might be unable to participate in federally-funded programs like Medicare.
Verification of Past Employment & Education: Many healthcare positions require post-secondary education or that the candidate has sufficient on-the-job work experience. Verifying an individual's past employment and education achievements can help the facility determine whether the candidate has the right experience for the position. It can also help them decide if the candidate has been fired from another healthcare facility due to negligence or gross error.
Drug Testing: As a healthcare worker, you may have access to regulated prescription medications. Employers must screen candidates to determine whether they have a history of abusing substances or have a current drug habit that may make them a risky hire.
Immunization Tracker: Receive, store and track member health and immunization records following your organization's requirements.
Other Elements: The list above represents the most common elements of a background check that most potential employees will face when applying for a healthcare position, although it is certainly not a comprehensive list. Some organizations and positions will require additional elements to be checked. For instance, there is often a check on the individual's licensure and credentials before making a physician's hiring decision.
Duration of a Background Check
In some instances, the facility may extend a conditional offer contingent upon the background screening results. The employer will often provide an outline of what to expect throughout the entire process and information concerning all of the information they will be reviewing.
Do you manage a healthcare clinic or hospital setting and are looking for healthcare background screening options for your practice? Contact us today and see how a seamless partnership with a trusted background screening service partner can help decrease your hiring times by providing fast, accurate information on your potential candidates.