Background Checks for Financial Services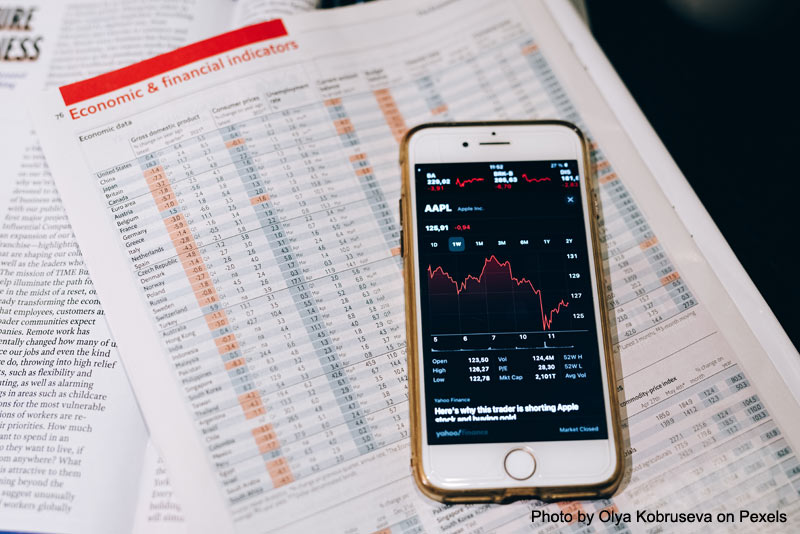 The financial industry is known for strict regulations that protect companies and consumers. Many industries and employers require criminal background checks. However, some industries have additional regulations that require a deeper dive into certain aspects of an individual's life. Candidates for employment with many types of financial institutions often have to undergo a financial services background check.
What is a Financial Services Background Check?
Background checks for financial services ensure that employees retain the integrity of the industry and the institution. Generally, a financial services background check doesn't look for financial crimes. If the individuals have these crimes on their record, they will be discovered through a criminal background check.
Unlike the criminal background check, a financial background check assesses an individual's ability to manage money responsibly. For employers, these checks provide multiple benefits, such as:
Enhancing regulatory compliance
Protecting customer privacy
Improving workplace safety
Creating a reliable team
Reducing the risk of experiencing financial crimes.
Knowing one's ability to manage money can provide financial institutions with peace of mind that their employees will handle money responsibly for the company.
Types of Background Checks for Financial Services
Some financial industries and institutions require different levels of background checks, depending upon the level of financial responsibility associated with the position. Often, a financial background check may refer to a credit history check. Employers generally do not see the credit scores on these types of checks, but they can determine other information, such as:
The highest credit extended
Limits on different credit lines
Average monthly payments
Current balances
Past due amounts
Repossessions
Defaulted loans
The percentage of credit available
Any financial civil suits or judgments
Bankruptcies
Foreclosures
Financial penalties
Accounts in collections
Collection amounts
Tax liens
In addition to the credit report, some industries require more information, such as education and license verification, as some financial positions require licensure. Professional license verification would then be a part of the financial services background check. Individuals who have lived in other countries may undergo an international background screening to ascertain more information.
Compliance with Financial Services Background Checks
Many of the same regulations that apply to criminal background checks also apply to financial services background checks. For instance, under the Fair Credit Reporting Act (FCRA), candidates must be informed of the scope of the background check and provide written consent before the employer can look into any aspects of their background. This requirement is also applicable to financial services background checks.
The FCRA also dictates that consumer reporting agencies cannot collect the following types of information when it is more than seven years old:
Arrests that do not result in convictions
Bankruptcies
Liens
Civil lawsuits and judgments
However, these provisions do not apply to positions with a salary higher than $75,000 per year. In addition, the FCRA does not limit conviction records, employment history, education history, and other information.
The FCRA is not the only federal law that applies to financial services background checks. Title VII of the Civil Rights Act of 1964 prohibits discrimination based on multiple characteristics, such as age, discrimination status, pregnancy or family status, disability, sexual orientation, gender, religion, or race. The Equal Employment Opportunity Commission (EEOC) must be notified of suspected discrimination.
And finally, the Federal Deposit Insurance Act (FDIA) restricts many financial employers from hiring applicants convicted of money laundering or any other act that qualifies as a breach of trust or fiduciary duty. There is also a ten-year restriction on hiring applicants with the following types of conviction unless they obtain prior written approval from the FDIC.
Accepting gifts in exchange for access to lending services
Misappropriating funds
Embezzeling FDIC-insured funds
Making false bank entries
Obtaining benefits through lending that defraud the federal government
Forging documents to influence the FDIC
Committing bank fraud
Obstructing a governmental audit or inspection of financial records
Disclosing prohibited or confidential financial information
Illegally disclosing information related to a financial examination report
Concealing proceeds gained through illegal activity
Engaging in transactions involving property acquired through illegal activity
And while the list of prohibited activities is large, some exceptions do not require prior approval, such as:
Convictions that have been expunged or sealed
One or two de minimus (minor) convictions
No five-year waiting period after one minor conviction and only a three-year waiting period following a second one
Minor convictions of theft under $1,000
As you can see, conducting compliant financial services background checks can be as complicated as criminal background checks. To learn more about easy ways to complete these checks while still maintaining compliance, contact USA Fact today!
USA Fact Global Screening Services provides comprehensive background and criminal checks for employers that comply with federal and local laws. By helping you eliminate high-risk applicants through tailored solutions, USAFact enables you to create a safe and productive work environment and a foundation for future success.