5 Ways to Make Your Company Stand Out in a Competitive Market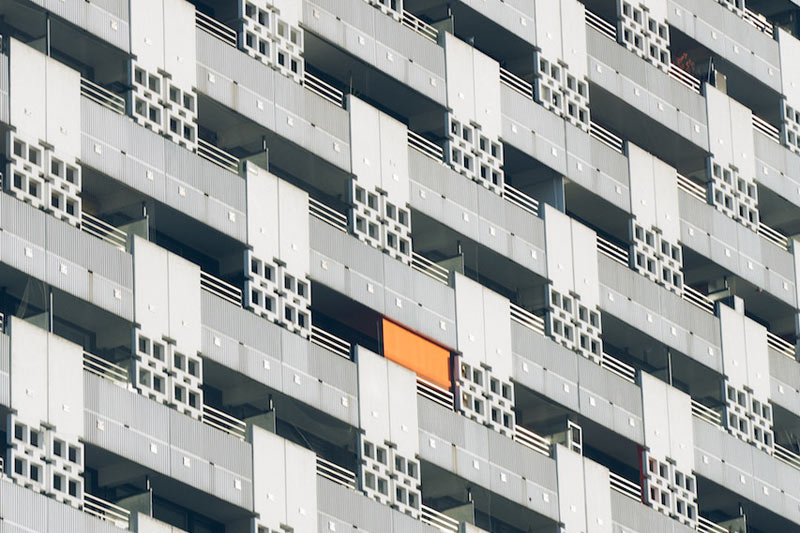 Big cities can create a competitive job market, with a wealth of companies for job seekers to choose from. But what makes your company stand out?
Every new hire can cost you multiple weeks worth of selecting, interviewing, and reviewing candidates, but the best and the brightest might still be passing you by. Here are five hiring tips for employers to improve their recruitment processes in 2020 to attract the best candidates:
1. Consider Your Company Image
Your company image will likely determine what first impression you make. Think of your company as an outsider would. Put yourself in the position of someone looking at your website. Is it modern and easy to use? Are people familiar with your product or service? What is your business most known for? A feature or characteristic of a product, service, or company that distinguishes it from others of a similar nature and makes it more appealing is called a USP.
You might be known for your excellent company culture, or your plethora of Industry Awards. Identify your USP, and project it across as many channels as you can. Review how you interact on social media and make sure you're using these platforms to your advantage by promoting your company's best features—including why a candidate would want to work for you—to your internet audience.
The main purpose of developing a distinct company image across multiple platforms is to explain for candidates what you offer over competitors. Think about what you'd look for if you were seeking a job and highlight those characteristics in job postings, on your website, and on social media. Make sure your company image and tone are consistent across all channels.
2. Attract Passive Candidates
Not every new hire is actively looking for a job. Passive candidates are those who are open to job opportunities but aren't necessarily between jobs or in need of a new position.
Passive candidates can be great hires because they often hold similar positions to the ones they're applying for and are simply seeking greater benefits, culture, or pay. They often require less training, and they widen your applicant pool extensively. In fact, passive candidates constitute about 70% of the global workforce.
But in order to attract this massive sector of the hiring pool to your open position, you have to keep their specific needs and wants in mind, which often differ from the needs and wants of active candidates. Create referral programs for your current staff and engage with potential candidates on platforms such as LinkedIn. Creating a solid company image as mentioned in the first tip is also a great way to get your name out there and encourage passive applicants.
3. Create an Intriguing Job Description
Let's face it, if your job description is vague, dull, or riddled with typos, you won't attract active or passive candidates. You need to be entirely clear on what the role entails and the expectations associated with the position. If the role has the potential to expand or evolve depending on who is hired, be candid about it—really highlight that this position offers the opportunity for growth and flexibility.
Your job description is an advertisement for your company and the open position, so be as explicit and persuasive as possible. This is your chance to convince potential hires that your company is worth switching jobs for. Outline your company values briefly, give an accurate salary estimate, and highlight the educational opportunities and other benefits your company offers. If you're looking for those passive candidates, it's what your company offers over competitors that will make you stand out.
4. Don't Be Vague about Qualifications
Part of sprucing up your job descriptions is making sure the qualifications required for the position are clearly noted. You should never be ambiguous about the education, experience, abilities, certifications, degrees, or licenses you expect your candidates to have. By being very direct about the qualifications for the job, you save yourself and unfit candidates a lot of valuable time.
A good way to clearly outline job qualifications is to separate them into categorical lists within the job description. If there are any make-or-break skills or certifications you expect all candidates to have, put these qualifications in an 'Essential' list within the description. Other qualifications can be listed as 'Preferred Qualifications' or similar to indicate that you would like your candidates to have these skills but are also open to candidates who may not possess them.
5. Treat Interviews as Conversations, Not Interrogations
An interview should be a chance for both candidates and employers to discover whether or not the position is a good fit. If you view the interview as a one-sided question-and-answer, the candidate may feel put off and decline any future offers. While you may feel inclined to challenge your applicants with difficult questions during the interview, be careful not to berate them or make them feel inferior. This can severely damage your company image.
For example, a 22-year-old candidate from Manchester, England, who applied for an open position at Web Applications UK tweeted about her "brutal" and even "abusive" interview experience with its CEO, explaining that he called her an underachiever and asking highly personal questions. The tweet then went viral, turning the experience into a worldwide ordeal and causing a major hit to Web Applications UK's reputation.
To help make the interview more conversational, you may choose to bring in other members of your team. Bringing in a trusted colleague to the interview can help you deviate from your standard interview script and make the experience more dynamic.
Once you've completed your interviews and have narrowed your decision down to a few candidates, it's imperative that you also conduct accurate pre-employment screenings to make sure your candidate has the appropriate qualifications, financial stability, and background for the job. Performing background checks ensures that all your hard work to find a great candidate doesn't go to waste in case they don't have the right certifications or background for the job.
Getting the word out about what makes your company unique from your competitors and taking the time to update your job descriptions and interviewing processes can make all the difference in the talent you attract. Even in more competitive markets than ever, you can make 2020 your best hiring year yet.