Client Centered Service
Background Screening solutions to help you, your company, customers, and partners safeguard their data.
Background Screening Services
Background checks are becoming more common in our digitized economy. Everything from employment to housing applications can use this method to verify someone's identity, employment history, criminal history, education, financial standing, and other relevant details.
And while these checks can ensure that you are dealing with the person an individual claims to be and they meet the basic criteria for your purposes, background screenings can become complex quickly. And with many relevant laws coming into play, it's essential to understand some basics about background checks before moving forward with any activities.
Check out our SmartHire Comprehensive Solution
SmartHire now offers you, the consumer, a chance to see what a hiring manager sees when they pull your pre-employment background screening report. Backed with over 40 years of experience and PBSA certified; SmartHire will create a personal report that you can look over and scan for any discrepancies. This helps you know what to expect when applying for your new career goal.
Why Choose USA Fact?
Every hire, contractor, or review of an employee is important. USA Fact is committed to help you screen your candidates thoroughly. With our broad range of products and expertise, we can help your business hire right the first time.


Smart Hire
SmartHire is brought to you by USAFact.com a Background Screening company that has been around for over 40 years. So you know the quality of your report will be exact and complete.

Executive Fact
Our mission is to provide relevant, accurate, and timely information to our clients so they can make informed decisions. We enjoy helping our clients get the answers they deserve. Every case we take on is unique, often like solving a puzzle, and this gives us the motivation to get the facts necessary for a successful outcome


LendFact
The LendFact™ screening platform harnesses 37 years of USAFact's proven pre-employment background screening and verification service experience and expands our reach for the specific format of loan origination screening that lending institutions need for due diligence in loan origination.
Gauging Your Success
For nearly 40 years, USAFact has been at the forefront of the background screening industry. In fact, when we first started, there was no background screening industry; we helped create it by providing the services and solutions our clients were asking for. You don't stay in the background screening industry for 40 years without knowing a thing or two about doing background screening right. USAFact's pre-employment and post-employment screening services combine the latest Internet technologies with an experienced professional staff to deliver a proven resource to thousands of clients. Offering a variety of screening services and packages for businesses sized from global Fortune 100 companies, to small, not-for profits, and every size in between, USAFact provides services custom-tailored to our individual clients' needs.
1million+ Searches Annually
95% of Background
Screenings Are Completed Same Day
100% of clients say
they would choose USAFact again.
Our Trusted Partners
Clients globally rely on USA Fact to provide standalone background screening services for their business.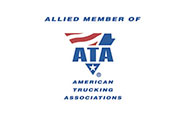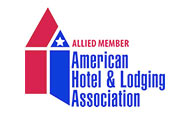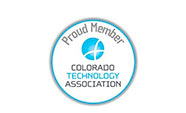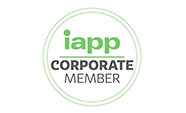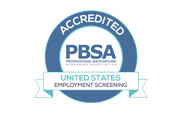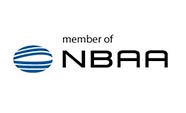 What Our Clients' Are Saying
Both California and Washington have passed legislation that will impact their pre-employment testing policies once the new year rolls around. Pre-employment drug testing is governed by a patchwork of federal,…
As laws and regulations governing employment and background checks evolve, there is often much confusion on the part of both employers and employees in terms of what is legal and…
There is a popular movement nationwide to enact 'Clean Slate Laws.' These laws essentially reduce the availability of background criminal information to reduce housing and employment discrimination. With almost one…